Peter Hehir, a global pioneer of reputation management and founder of SenateSHJ.
In New Zealand there is a M
ā

ori proverb "Kua hinga te t

ō

tara i Te Waonui-a-T

ā

ne". It translates as "the t

ō

tara (a long-lived, revered large tree) has fallen" and that loss is seen as a great tragedy.

And that's how we in SenateSHJ felt on hearing the news that Peter Hehir, founder of one of the UK's biggest and most successful communications consultancies and a founding partner of SenateSHJ, died earlier this month after 50 years' service in the global communications industry.

Peter passed away in Oxford, UK, in the presence of his family after a long illness which had prevented him from travelling back to home in Wellington for the past seven years.

Peter started his first consultancy, Countrywide Communications, in Oxfordshire in 1973 and steered it to become one of the most highly rated communications group in the UK, winning the prestigious "Consultancy of the Year" award three times in four years.

By the mid-1990s, nearly 250 staff were operating from offices in the UK, Paris and Brussels, and the company was the fourth largest in the UK. It's European network made it the biggest communications group in Europe at the time.

Peter served as Chairman of the Public Relations Consultants Association in the late 1980s and was on its board for 12 years playing a key role in breaking the mould of traditional public relations practice. His drive was to get the voice of the communications director heard in the boardroom of major global corporations.

The management of reputation, he would say, needs the board to understand how its decisions will affect its corporate reputation, for better or worse. By positively managing an organisation's reputation, he successfully argued, the brand would grow and employee engagement increase.

Countrywide was acquired by Omnicom, the American advertising and communications group, in 1995 and merged with its public relations consultancy, Porter Novelli. With his new American co-chairman, Bob Druckenmiller, Peter drove the expansion of the group across the globe and helped make Porter Novelli the world's fourth largest communications consultancy.

Peter had always intended to retire at 55 and so, in 2000, he left the company and moved to Wellington to be with his then future wife, Alison. However, his passion for the communications industry proved too great to resist. Within two years he was back in the communication management profession having formed SenateSHJ with three other senior practitioners and he was bringing his innovative understanding of how communications consultants could help build businesses - by the diligent "Management of Reputation" - into what has now become one of Australasia's leading communications businesses.

The management of reputation is embodied in our business DNA today; Peter's passion for communication and perception management led him to help craft our core proposition of what we do for a client: "We exist to help people communicate - the force that drives human progress."

But we will remember him not only as a successful business partner but also a much-loved friend, favourite uncle to our kids and mentor to many. He was a person that focused on people and encouraged innovative thinking. And his love for communications and problem solving was matched only by his love for his family, golf, football and his beloved West Bromwich Albion football team which went everywhere with him on his car number plate "WBA 1".

Indeed a tōtara has fallen.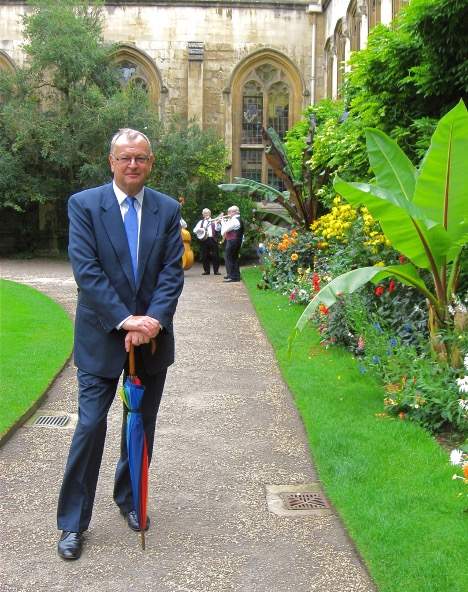 Peter is survived by his wife, Alison, his sons, Alex, Stuart and Christopher, step-daughter Amanda and grandchildren, Molly, Joe, Harry and Luna - as well as Smokey, the dog.