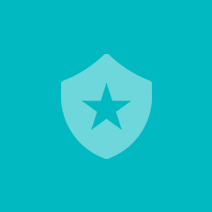 Expertise
In a complicated world, it is difficult to communicate effectively. No organisation is immune to these pressures and leaders face greater scrutiny than ever. We are here to help.
Services
Reputation
We live in a fast world, where perception is everything and reputations can be made or destroyed in minutes. We can help you build, maintain and protect yours.
Engagement
Stakeholders demand clear and transparent communication. Effective engagement across all interested groups is vital in today's world. 
Change
Organisations need to create the right environment for change, to ensure they enable and engage their people. We offer expertise across a range of methodologies.
Government
It is vital to understand the political context of your environment. We help build relationships and offer insights to feed success. 
Financial
Timely communication is fundamental to creating shareholder value. We have extensive experience in the financial sector, and deliver highly effective communication strategies.
Digital
Every organisation needs to ensure digital is at the heart of its offering. We offer technical, creative and strategic support to ensure our clients offer what consumers today expect.
Capability
Capability is about ensuring all staff are empowered and enabled to deliver effective results, particularly when under pressure. 
Sectors
We work across a broad range of sectors, including education and ICT, however the list below details our deepest areas of experience. 
Corporate
Corporates frequently come under intense and relentless scrutiny. In this environment, powerful communication matters. We deliver robust strategies for complicated situations. 
Public sector
We have deep connections in the public sector, with knowledge of the frameworks in which it operates. We offer support and insights to help navigate this complex world.
Energy
The energy sector is a vital one, which involves high-level and influential stakeholders. It's an area in which we have a long history, and deliver highly effective strategies. 
Health and Care
The health and care sector is one with inherent tensions and difficulties. We have the experience to ensure all engagement and communication are managed sensitively and effectively.
Resources
The resource sector is one that includes highly sensitive issues. We are skilled at delivering plans that balance competing interests and offer positive solutions.
Infrastructure
The infrastructure sector often needs to navigate diverse and competing needs. We bring expertise in working with stakeholders at all levels to successfully traverse complicated situations.